CINDY MALLOW
Store Manager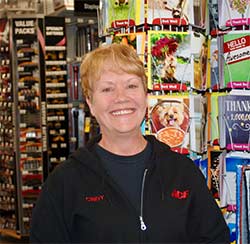 Raised in Stafford, Virginia, Cindy started working for Northern Neck Ace Hardware in 2014 as a sales associate. With thirty years of retail experience Cindy quickly advanced with the company and plays a key role in the growth of the Horn's Ace stores. Now the store manager in Middlesex Cindy enjoys helping the customers and working with her team. She truly loves the hometown feel of the store. Always willing to pitch in where needed, Cindy plays a key role in the company. Aside from managing the store, Cindy is mom to one daughter and has two grandchildren. When not working Cindy enjoys fishing, camping, and most importantly hanging out with friends and family.
MIDDLESEX ACE HARDWARE ABOUT US:
Middlesex Ace Hardware is centrally located in Middlesex County at Cook's Corner. Opened in June, 2017, the 12,000 foot store is full of thousands of essential items and some really fun not so essential items too! We carry a selection of specialty brands that we feel cater to the Middle Peninsula community, including Benjamin Moore, Big Green Egg, Traegar Grills, Toro, EGO, Simply Southern, Costa sunglasses, and more! You will also find a great assortment of fishing and camping supplies. And coming soon Ace Rental Place with a wide range of tool and heavy equipment for your next project.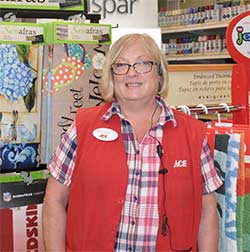 BRENDA SIMONDS
Inventory Manager
Contact Us:
(804) 776-5080
Hours:
Monday 7AM–6PM
Tuesday 7AM–6PM
Wednesday 7AM–6PM
Thursday 7AM–6PM
Friday 7AM–6PM
Saturday 8AM–5PM
Sunday 9AM–3PM
Daylight Savings Fall & Winter Hours Monday thru Friday 7am to 5pm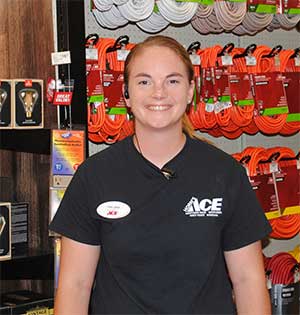 Chelsea Kiku
Assistant Manager